Get 1000 FS Coins by recruiting a friend to play on Friendster
almost 3 years ago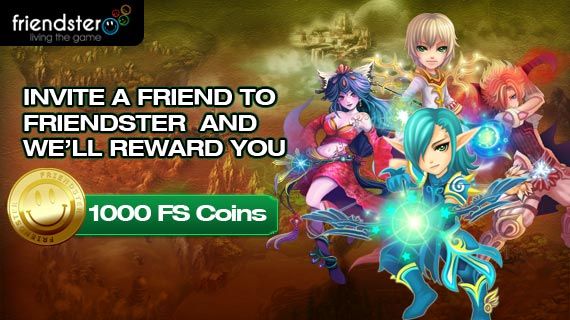 Good News Friendsters!
We just launched a new feature that rewards you for inviting others to Friendster. Simply invite your friends, family and colleagues to Friendster and get free 1,000 FS Coins for each recruit when they spend 20,000 FS Coins in Friendster!
Here's How:
Recruit a friend to sign-up on Friendster here.
As soon as your recruit tops up a minimum sum of 20,000 FS Coins, 1.000 FS Coins will automatically be credited to your wallet.
You can send invites to as many friends as you like. However, they will only be considered as your recruit if they are invited through our recruit-a-friend page or used your unique referral link to sign-up.
To get your unique referral link, just log in and click here.
Note: You can only earn a maximum of 1000 FS Coins each recruit regardless how much they top up.