Guilds System
almost 3 years ago
Friendster Guilds Beta now available! There is strength in numbers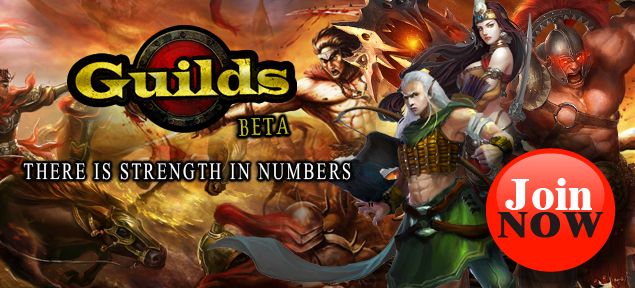 Friendster now makes it easier for players to run their guilds with Guilds beta. The Friendster Guilds gives players a venue to make their gaming experience more fulfilling and more sociable. Any player above 20 can create a guild today.
You can create a guild through the Guilds page or on any Game Fan page
Guilds Page
Any Game Fan Page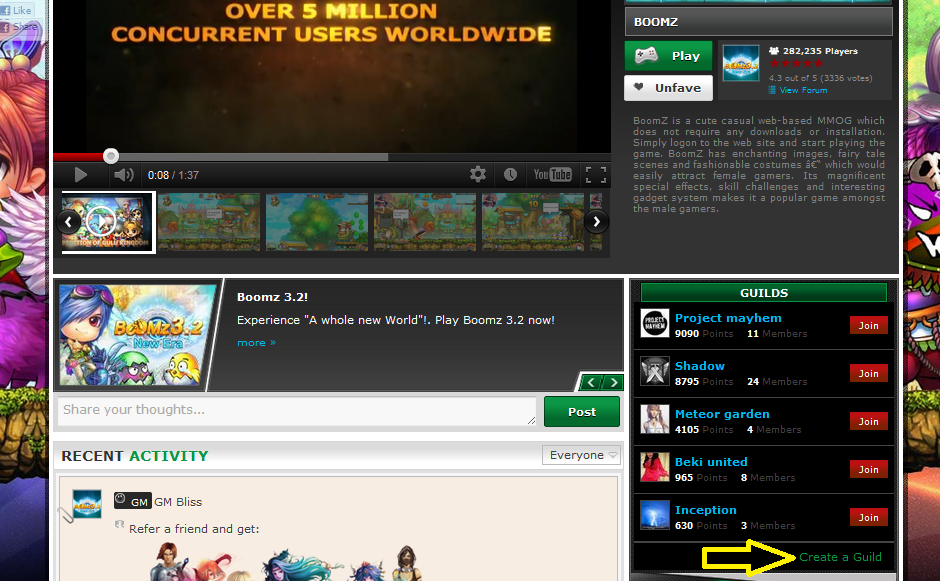 Presently, Each Guild can link to 2 games at a time. Each of your Avatars can only join 1 Guild at a time. This is to make sure your Guild points are counted only in one Guild. Should you choose to leave a Guild and join another, your Guild points go with you and deducted from the Guild's total. This is to motivate Guild officers to take care of each and every player.
Guilds Functions:
As a Guild Leader you can:

Add up to 40 members. Friendster will allow Guild Leaders to add more slots later on.
Assign Ranks - Leader, Officer and Members
Manage your own Guild Page

Create and upload your own custom Background (coming soon)
You can create your own Guild Emblems which is proudly shown on your avatar profile page.

You can also have your own rules through Policies such as:

"Right handed players only"
"Join only if you love me"
" We only accept players who play at least 2 hours a day"

Manage your guild ranks and check your members' points through Roster.
As a member you can:

Have your own Guild Page to hang out with other Guildmates
Guild Emblem on your Avatar page
Enjoy game rewards available only to players in Guilds
Compete against other guild in Game Ranking
Other Upcoming Guild Features
Add More Guild Slots – increases the maximum number of members above 40.
Guild Gallery – Guilds will be able to share screenshots of their most epic experiences
Guild Calendar – Guilds and Game events can now be scheduled more efficiently.
So don't be left alone. Join a Guild today!